Monday through Friday 5pm to 7pm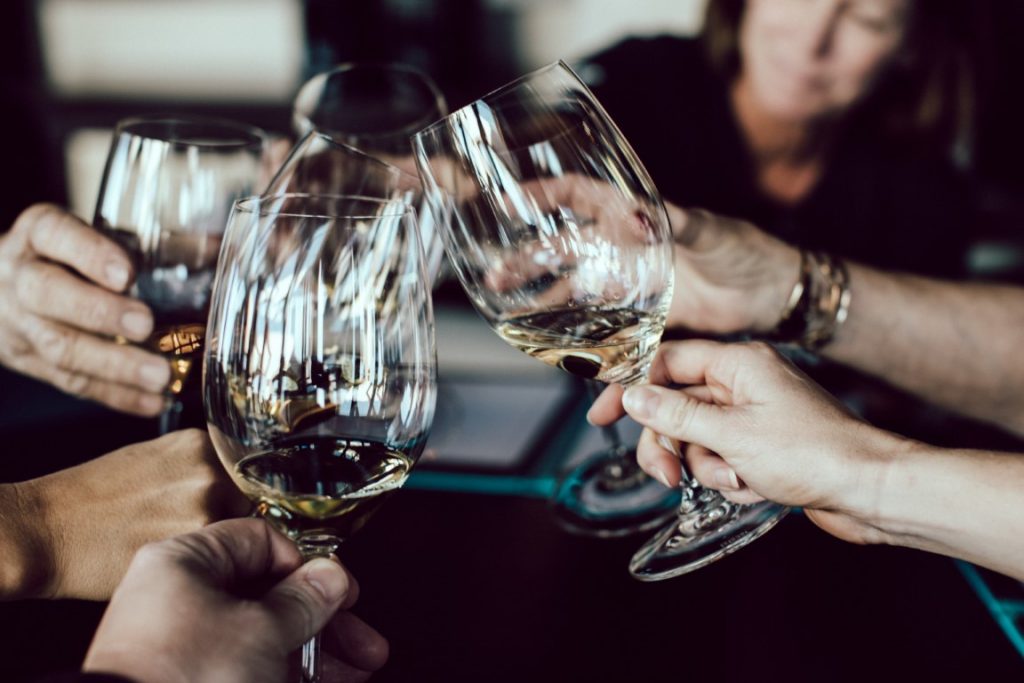 What makes the perfect happy hour? That's what we've been asking ourselves. And we've looked at this from every possible angle—gimmicky themes, contests, prizes…. Here's the thing: none of that stuff really matters.
A great happy hour just needs to give everyone a reason to be happy. So we tried to find the perfect formula that will put you and the rest of Philadelphia into a happy state of mind.
No frills. No gimmicks. Just great friends getting together in their favorite spot to have a great time!
So, stop by on your way out of the office, and tell your friends to meet you at 1518 Bar & Grill for the best priced happy hour in Center City. See you at 5 PM!
$1 off all draft and bottled beer • $5 Merlot and Chardonnay • $5 Well Drinks
Happy Hour Menu 5pm to 7pm Monday – Friday
Hummus – chick pea puree, topped with roasted peppers and kalamata olives, served with fresh pita 6
Wings – served with carrots and celery, available in hot, barbeque, Cajun or roasted garlic butter 6
Shrimp Tempura – shrimp, eggplant, squash, apples and portabello, served with sriracha aioli and ginger soy broth 12
Calamari Fritto – fried, served with basil aioli and marinara 7
Mussels – steamed in white wine garlic sauce, coconut ginger sauce 7
Chicken Tenders – with buttermilk ranch and BBQ dip 6
Crab Cake – jumbo lumb crab, fresh pico de gallo and avocado puree 12
Spring Roll – braised pork, nappa cabbage, carrots, sweet soy and chili oil 6
Shrimp Cocktail – cocktail sauce on the side 12
Mozzarella Sticke – marinara sauce 6
Perogies – sour cream fried onions 6
Crab Stuffed Mushrooms – 12
Meatballs – 6
Mac & Cheese – 6
Fried Pickles – 6
Tater Tots – 5